Seasonal Tea
Each year we pursue small lots of excellent, seasonal teas from our favorite producers. Made once per year, usually from the earliest leaves of the spring harvest, these teas express a lineage of specific tea regions and production techniques and are available in limited, seasonal quantities.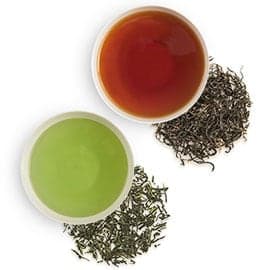 Also known as Yun Wu; warm, sweet and soft with lingering toasty finish, light tender greens
limited quantities
5.5 lbs
A famous traditional China leaf style, from the famed Huangshan (Yellow Mountain) region of Anhui, China. Soft, floral and sweet with with a buttery finish.
limited quantities
5.5 lbs
crisp, bright and floral, with a lingering sweetness
An excellent value matcha; traditional style, stone-ground to a fine powder, the cup is clean and well balanced; a perfect self-drinking tea or blend component.
limited quantities
11 lbs
Pronounced sweet aroma of fresh flowers, with flavors of melon and honey. Soft and round mouthfeel, with a lingering dry finish.
Completely unlike other Keemuns. Amber liquor, soft quality, flavors of caramel and cocoa. Smooth, delicate, strikingly nuanced
limited quantities
11 lbs
Traditinal style Darjeeling First Flush, with a well-rolled leaf and abundant silver tips. The cup is zesty and clean with a slightly floral finish
limited quantities
11 lbs
A slightly greener version of Darjeeling First Flush, with a hearty moughfeel and a nutty sweetness
limited quantities
11 lbs
Our top pick from the 2017 Second Flush. Beautiful, well-sorted tippy leaf, with balanced flavor charater. and a sweet floral aroma